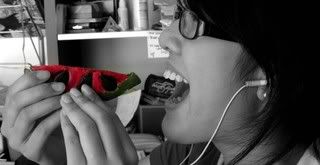 love is no distance

A'belle! I'm a musician,amateur photographer and writer ( more like epic fail,roflmao) i love GOD who is awesome,showing His love in everything we do and see =] I love the people around me dearly, and the ones back in Malaysia. i love big fat bear hugs,so when you come see me give me one :D check out my flickr when your bored : FLICKR!
ab



More than words.

.





You know you love me, too.

Layout is by Cia: (Blog | Acc)
Icons/banners are from: Stopthetime / Reviviscent respectively.
Links inspiration are from: Alissa. xoxo

KIMCHIPARTY (:
Friday, August 21, 2009
More pics soon!
Going to miss you JON ):
Thanks so much for the food and letting us into your expensive hse!
enjoy! =)


Jon is the dood in the middle :)

Gaming buds
Wii Sports
Agi





PEOPLE!

Myf blog
Hannah: My Lingsy : )
Judith:small , with a BIGHEART
Gene: Blur bassist
Irene
Jia Qi
Jojo
Charis
Simone
Shekoko
Sim Yuen
Lynn
MiChing
SookTheng
ChloeFoo
Japhia: CP
JunTing
Ezrin
Melissa
Leena: hantubiskut
Loh Yeng
KaiYee
Julianne
MayJet
Pei Yen
Viann
Zri:Chronicgamer
Sum
WengHong
Chloe
Serene


Private/dead blogs are strike-through.